Are Your Relationships Revealing You?
Conscious Love is Awareness
Are you a walking Zombie or Awake?
If your relationships are strained, your environment will be too.
Personally, Professionally & Socially
When you are living your TRUTH.
Relationships gets easier!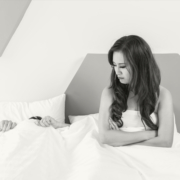 Constantly wondering why the law of attraction isn't working,
Repeatedly attracting crappy relationships,
Wishing for tools to re-ignite your marriage,
Wondering why relationships at work don't mesh,
Drained from power struggles with your kids,
Disappointed from falling short in your Finances,
Connection seems to be avoiding you …
Are you tired of let downs, arguing, blow ups, break ups or even divorce?
Are you walking on eggshells, feeling lonely, passionless intimacy, feeling like something is wrong with you?
You may be in need of DRAMA DETOX
Work with Daune to find your Confidence Consciousness
What if you could see conflicts, triggers and insecurities as a catalyst for
understanding each other to create a deeper emotional connection.
Most people fear conflict because they fear it will disconnect them. 
But conflict is the base of understanding and growth. 
Most just don't have the tools required to build a better house.
It's simple, you will leave knowing how to create Powerful Relationships.
You will leave with a tool box to live the life you deserve.
If this is what you are ready for, Act NOW!
WHAT YOU WILL LEARN -

Confidence

Connection

Contentment

POWERFUL TOOLS TO CREATE CONNECTION
Professionally, Personally and Emotionally
DAUNE DRIVES YOU TO SEE YOUR WEAK SPOT SO IT DOESN'T MAKE YOU WEAK UNDER PRESSURE

WHAT IF?

RELATIONSHIPS
You knew why you attract the same unwanted relationships repeatedly and had tools to STOP.
TRIGGERS
You could identify your triggers that keep you in the storms of life and instead redirect yourself to success?
COMMUNICATE
You found that simple tools can make you a master communicator, so you are more respected and supported?
COACH
You could work with a coach that has a proven track record and program of shifting lives after your first session.

What if you had a place to design your relationships, your future — your life?
What if you had a NO BS discussion on what needs to be in your tool box to live an EXPANDED Life.
You Can, with simple but powerful tools to master all relationships in your life.
+ your personal Road Blocks Map.
Daune makes it happen here…