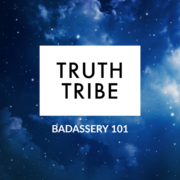 We all have the potential to become our best selves, but it takes work to get there. For many of us, the journey begins with raising our consciousness and expanding our awareness.
This is why we've created a membership level specifically for those who are just beginning this process.
If you are ready to raise your consciousness, explore the universe,
see the unseen and expand your awareness…join the truth tribe today!
JOIN OUR COMMUNITY