I DESERVE IT ACADEMY PRO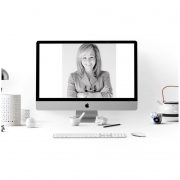 TRANSFORM YOUR LIFE  with Daune's 6 Step idi System
Plus your Your personal Astrology chart with your HOT SPOTS

During this revolutionary journey with Daune, you'll learn how to
LIVE YOUR TRUTH:

 √ Live your PURPOSE with passion.
 √ Learn how NOT to accept less personally, professionally & physically.
 √ Own your CRAP limiting you from connecting with others.
 + SEE your personal HOT SPOTS in your astrology chart that can free your shackles.

Imagine what your life would be like if every decision you made came from a place of confidence and power instead of only from your conscious brain.
This is your time – a time to change those false beliefs that hold you powerless over your body, your relationships, and in what appears in your life.
The only question is… are you willing to give up the old story and your old beliefs?
---
You don't need a self-help or healing background to understand and apply what Daune Thompson teaches in this revolutionary online course. All you need is an open mind and a willing heart.
I'm deeply honored to be sharing this journey with you and invite you to dive deeper into this new world of infinite possibility, conscious living and expansion so we can empower each other in creating better lives.
In Deep Gratitude,
Daune Thompson