idi Coaching
Ever wish there was a map to help you navigate through your life?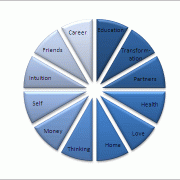 "Pain is inevitable, suffering is optional" – M. Kathleen Casey
Why do I need a coach?
Not everyone needs therapy, but everyone can benefit from a coach.  Just as in sports, where the world's best athletes have coaches. As your coach we will focus on where you are now and identify empowering techniques to reach your personal and professional goals.
You may need a coach if….


 
 
 
 
 
 
 
 
If you answered yes to any of these questions you could benefit from a life coach!
Honesty determines your confidence in overcoming challenges. How you react to relationships with others, whether it's your business partners, personal partners, parents, siblings or children can reveal deep truths about your true core values. How you interact or react to each person is a directly connected to how you feel about yourself. Throughout life we unconsciously drag pieces of luggage carrying unresolved issues to all areas of life, interrupting our inner compass.  Relinquishing your grip on unresolved issues allows you to transition.
Daune has an innate ability to bring self awareness and personal growth to each client through her multi-level use of universal tools and intuitive gifts.
Daune helped to realize the most important relationship I have, is the one I have with myself.Affirmations plus actions make miracles
Daune has brought about major shifts in my way of thinking. Thanks to Daune's coaching I can honestly say that by allowing life to flow without resistance,it truly becomes perfect in every wayand happiness abounds.
| Coaching Introduction | | |
| --- | --- | --- |
| SERVICE: | DESCRIPTION: | PRICE: |
| Meet Your Coach and Learn If Coaching Is For You | One 20-minute phone consultation. | FREE |
3 Month Coaching Package
SERVICE:
DESCRIPTION:
PRICE:
Monthly coaching:
– 90 days, all in, you and me.
– 1:1 baby.
– For winners who just want more, and are willing to go get it.

Telephone, Zoom or In Person
Unlimited email/text support
Daily Dose idi Text

Contact Daune For Current Rates