Adapting To Your New Normal!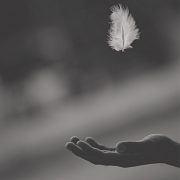 Join me at the Lighten Up Event as I reveal YOUR Zodiac Map of clarity.
You will learn your how your challenges are meant to lighten you up in a fun inspiring way.
Find out why you struggle to overcome obstacles and how to reinvent yourself into the life you deserve at the Lighten Up Event.
Life is full of challenges, overcoming yours shouldn't be one of them.
In order to have effective communication with others, you must first understand yourself.
ASK YOURSELF…
The Lighten Up Event is a place where you are safe to explore YOUR TRUTH with like minded souls.
Connection and community is your fastest way to expansion.
Daune makes it happen in your own home, office, back yard, conference room.
Daune helps you raise your self awareness
in a way that is easy to integrate into your life.
Gather a group of 5-10 friends to awaken your inner TRUTH.
Or Join Her Next Live Course
DAUNE GUIDES YOU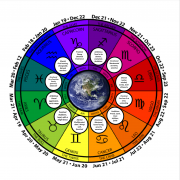 Next Lighten Up EVENT is May 13th
6-8:30 pm (PST)
LIMITED SPACE
(Reserve Your Spot Today)
$100
Law of Attraction, Energy, Spirit, Relationships, Life Challenges,Love, Career, Money, Life Purpose, Astrology …You get the idea!
This is the place for successful, driven, and nonconformists…
Those who want fully connected and conscious relationships.
Def…a conscious man or woman that is self aware, fully empowered, living on purpose
This is NOT for the spiritually shy or easily offended, but this IS for the Open Minded.
The Lighten Up Event is a place where you are safe to explore the universal truths with like minded souls.
Receive your Personal Consciousness Map
and Daune's 4 HOT Spots located on your chart.
Daune will direct you through your personal karmic astrology charts, enlighten you with a new path of awareness and give your group a fun new way to expand your life.
All Lighten Up Events Require 5 participant minimum if you host your own event.
2.5 Hours (AM or PM)
10 PARTICIPANT LIMIT (RESERVE YOUR SPOT TODAY)
Next Online EVENT is May 13th 6-8:30 pm (pst)
To understand understand your blocks?
To learn you aren't crazy & it's simply Karma?
Stronger Spiritual Awareness?
Understanding Universal Symbols?
Share your awakening with your inner circle?
See YOUR Personal Zodiac Map?
Live Consciously?
Trust Your Vibes?
One 2.5 hour day or evening live with Daune.  Open up your Astrology Map to unlock your potential and remove unwanted boulders.
A group ready for Conscious TRUTH where you can ask me whatever you want live!
idi Mobile App
Tics-Emotional Trigger Reset list
Smile Starters
Dream Designer Access
Calendar Updates
More Inspiration
Daune's newest publication Balls-Building Balanced Relationships.  Learn how to build healthier more connected relationships.  You will receive Daune's Digital version immediately.
Success coach Daune Thompson delivers the Inspirational Daily Dose text to your phone.
Start YOUR new empowering daily routine with a thought provoking message.
Connect with other conscious souls.  Have conscious conversations.  Learn about upcoming events.  Get Access to our private FB Truth Tribe.
Receive your Personal Consciousness Map describing your actual shadows.  Becoming aware of your faults, creates awareness.  Awareness creates attention.  Attention creates and awake mind.  When you are aware of your weaknesses, you can fill them faster, creating completion and contentment.
I've Seen a Big Shift in my Self Awareness
I contacted Daune to transcend my beliefs around having all that life offers. Her systems liberated my thoughts and way of thinking. I feel like I can accomplish anything I can imagine.
I Love Starting My Day With the idi Daily Dose
Wow… I've done your expansion work and it is so amazing. I'm living my purpose and feel so present now.  I'm more powerful with my thoughts. Your tools really work from the inspiring daily text to your coaching sessions, Thank you.