Are you living your PURPOSE, POWER & PRESENCE?

Do you know what your karma is in this lifetime? 

Would you like a personal map?
If you are tired and fed up with the feeling of being on a hamster wheel, constantly wondering if you are on the right path, this retreat is for you.
You will leave feeling successful, rested and transformed. Act NOW!  Reserve your spot TODAY!
Please share this with friends and family who could benefit from this amazing event.  Friends, couples and family members find great success at our events after learning the tools together. Still Need more…listen to success stories below.

idi Karma Completion Retreat

Friday 5:30-9pm
Saturday 9am-4pm
Sunday 9am-4pm
WHAT YOU WILL LEARN:
Personal Astrology Nature Blueprint
Emotional Blocks – Nurturing Blueprint
Energy Signals you send to out others
idi System – Life Purpose
Focus – Learn to stay centered in the storms
Expansion – Manifesting on the right dimensional Plane
Karmic Loops – Get off Your Hamster Wheel
Ordering from the Universe – Clarity of intention
Cleansing – Energy build up release
Super Hero Energy – You will walk your Talk
I Deserve It Declaration – Intention is from Vibration
Dream Designing – Digital vision boards
Greater Self Awareness
Purpose
Power
Presence
And SO MUCH MORE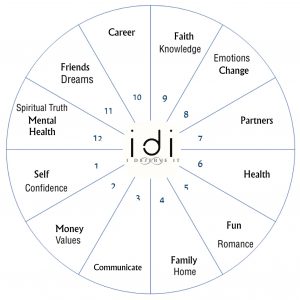 LIVE WITH DAUNE ~ TRUTH TRAINING
+ BONUS KARMA ZODIAC MODULE
TRANSFORM YOUR LIFE  with Daune's 6 Step idi System
Plus your Your personal Astrology chart with your HOT SPOTS

POWERFUL TOOLS TO CREATE A LIFE OF PURPOSE, POWER & PRESENCE
WHAT IF?

RELATIONSHIPS
You knew why you attract the same unwanted relationships repeatedly and had tools to STOP.

TRIGGERS
You could identify your triggers that keep you in the storms of life and instead redirect yourself to success?

COMMUNICATE
You found that simple tools can make you a master communicator, so you are more respected and supported?

COACH
You could work with a coach that has a proven track record and program of shifting lives after your first session.
During this revolutionary journey with Daune, you'll learn how to
LIVE YOUR TRUTH:

 √ Live your PURPOSE with passion.
 √ Learn how NOT to accept less personally, professionally & physically.
 √ Own your CRAP limiting you from connecting with others.
 √ To see what your past habits can tell about your future.
 √ To let go of how your parents influence your relationships.
 √ Change your mindset from constricted to EXPANDED.
 √ Willing to become FULLY EMPOWERED & Self-Aware.
 + SEE your personal HOT SPOTS in your astrology chart
that can free your Karmic shackles.
You want Daune personally to share simple but powerful tools to master your life. + your KARMA Chart.
What if you had a place to design your relationships, your career, your future — your life? Daune makes it happen here…
Website Access to revisit 6 Recorded Coaching Sessions Again at your speed
Daily idi Inspirational Text Message
Balls-Building Balanced Relationships Digital Book
Dream Designer -Digital Vision Board
Salt Bucket
idi tool kit
idi Mobil App
Sign Up Today, Spots Fill Up Fast
Lock in Your Spot